Greater Tampa Realtors | Florida Gulfcoast Commercial Association of Realtors
Pinellas Realtor Organization/Central Pasco Association of Realtors | West Pasco Board of Realtors
Your Path to Leadership Starts Here.
The District 6 Leadership program is designed to help you uncover your most effective leadership style, with established strategies and innovative approaches. Learn what it takes to be a leader, motivate others, and to move your career and organization forward. This program will help you evolve from a participant to a leader in your organization. You'll be able to identify your own leadership style and will learn how to use these skills to engage in your Association at a local and state level.  This is a true career decision to grow personally, learn to lead, and build alliances with other focused professionals.
Investing just 22 hours in this program will deliver an outstanding return on your investment. You will join a select group of leaders in District 6 that have gone on to lead and mentor others in their career development. Sign up today to grow professionally through the District 6 Leadership Institute!
Interactive learning via seminars, guest speakers, industry experts, group discussions and leadership exercises
Understanding who you are as a leader and being able to identify what others bring to the table
Learn how to use your leadership skills in multiple facets of your life
Meet and form relationships with other leaders in your class, and our alumni
Opportunities to share best practices and learn from other leaders
Graduation event at the Florida Realtors® Convention in August
Upon graduating, you become part of the District 6 Leadership Institute Alumni network, with your own private Facebook Group, networking, education and community service opportunities!
What may be one of the best experiences of your career!
Want to know why 2012 NAR President Moe VEIssi thinks you should apply? Watch this video.
2019 Institute Schedule
Lunch will be provided for sessions 1, 2 & 3.
To graduate from the District 6 Leadership Institute (at session 4), you are required to attend sessions 1, 2 & 3:
SESSION 1: Knowing Yourself as a Leader
Date: Thursday, February 21, 2019
Time: 8:30am – 4:30pm
Location: West Pasco Board of Realtors
SESSION 2: Foundation of Leadership
Date: Tuesday, April 2, 2019
Time: 8:30am – 4:30pm
Location: Pinellas Realtor Organization
SESSION 3: Leadership Roles
Date: Tuesday, June 18, 2019
Time: 11:00am – 6:00pm
Location: Greater Tampa Realtors
SESSION 4: Leadership in Action & Graduation
Date: Wednesday, August 21, 2019
Time: 4:30pm – 6:30pm
Location: Florida Realtors Convention, Orlando
What are the requirements to participate in and graduate from the Leadership Institute?
* You must be a member of a Realtor Association in good standing, with no pending disciplinary action pending against you.
* The program is targeted to Realtor and Affiliate members of the District 6 Associations, but Realtor members from other Associations are also invited to apply.
* Realtors must have an active Real Estate license
* Affiliate members can apply
* Submit the online application. Applications must be received by 5:00pm on Tuesday, February 1, 2019.
* Attendance at the February, April and June sessions is required for satisfactory completion of the program and to become a graduate. If you miss more than one session, you will be asked to withdraw and reapply when you are able to make the commitment.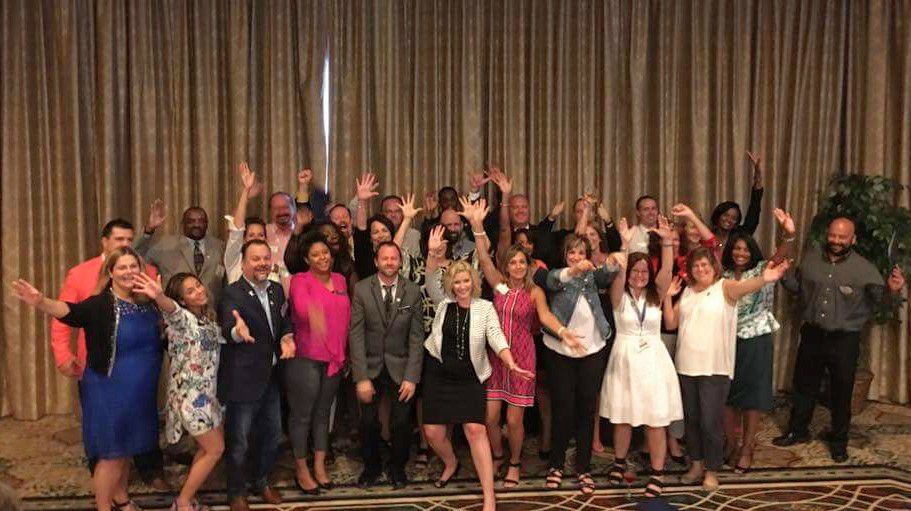 Have questions about the Leadership Institute? Contact us!
Angela Emerson, District 6 Staff Support
aemerson@tampabayrealtor.com or 727.216.3007
Many thanks to our 2018 D6 Leadership Institute Gold Sponsors